Beeswax, Nature's Greatest Gift
Date: 2.25.17 | by Dina V. | Cibo Pelle Skin Care
​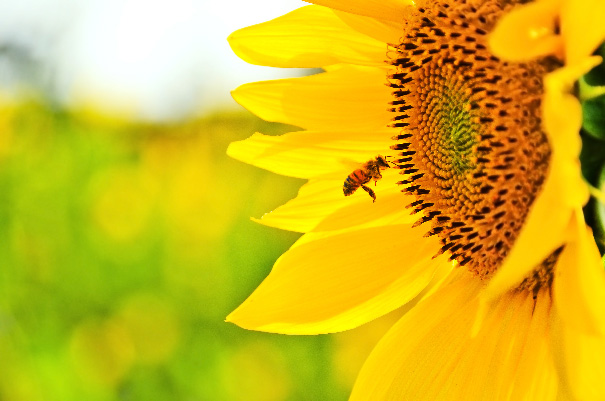 Natural skincare is a world based upon the use of naturally occurring botanical ingredients and harnessing the power of nature's greatest gifts to provide dermal rescue and relief. The most versatile of these being cera alba or beeswax.
What is beeswax?
Produced by the noble worker bee, beeswax is the substance you'll find lining the structure of a honeycomb. By turning nectar into wax, bees build honeycomb as a storage space for all of the honey they produce. With its aromatic, therapeutic and dermatological properties, it is one of nature's most versatile substances.
Why should I use it on my skin?
Beeswax has many unique properties that make it a beneficial and essential skin care ingredient.
Beeswax fights bacteria thanks to its biologically active makeup. It has the ability to help maintain your skin's cleanliness and fight contamination. Beeswax even helps to prevent the growth of bacteria and fungus, and is used to combat numerous bacterial skin conditions as a result.
Beeswax promotes hydration by attracting water naturally. Like a magnet for water molecules, this natural miracle works to restore and maintain your skin's moisture, keeping it hydrated and healthy in the long term.
Beeswax has protective powers, helping to defend against environmental attacks by clinging on to your skin's natural moisture. Other ingredients containing petroleum are notorious for suffocating our skin, clogging pores and aggravating dry skin, while beeswax offers thirst-quenching protection for your skin.
Beeswax is an anti-inflammatory, making it an absolute must for anyone suffering from eczema, and dermatitis. Its soothing, anti-inflammatory properties help it to relieve the irritations associated with these skin complaints and make for an ideal skincare ingredient, even for those prone to allergic reactions.
Beeswax is rich in Vitamin A. Vitamin A has many benefits, one of the most important being it's ability to support the turnover and reconstruction of skin cells.
Remember to love your skin and feed it well!
​