Does Drinking Water Produce Hydrated Skin?
Date: 2.25.17 | by Dina V. | Cibo Pelle Skin Care
​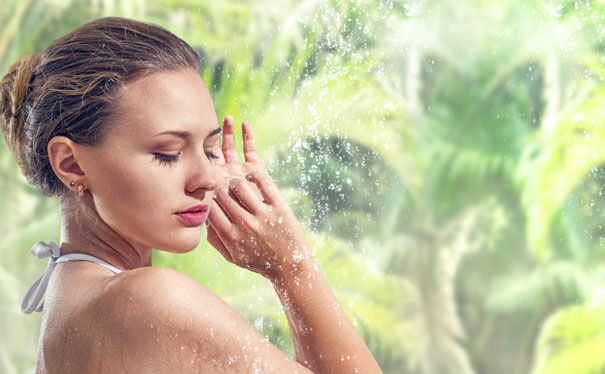 Drinking water is an essential part of healthy living. Scientific research has proven that water improves brain and kidney function, optimizes physical performance and energy levels, regulates body temperature, prevents headaches and aids in digestion and bowel function. But, does drinking water produce hydrated skin?
Although adequate hydration is important to overall health, research has shown that in fact, drinking extra water does not aid in the skin hydration of healthy people. A study published by the National Institutes of Public Health found that "One of the more pervasive myths regarding water intake is the improvement of the skin or complexion. Numerous lay sources such as beauty and health magazines as well as the Internet suggest drinking 8-10 glasses of water per day will flush toxins from the skin, despite a lack of any evidence to support these proposals".
Maintaining Youthful Skin
Studies have shown that skin, regardless of its type is determined by genetic makeup, specifically the thickness of the outer barrier. This barrier helps keep moisture in and bacteria and germs out. The moisture level changes in response to what your skin is exposed to. Minimizing your exposure to harsh winds, excessive heat, sun, alcohol, hot water, and stringent soaps will help to prevent the loss of natural oils, keeping the skin plump and healthy. Research has also demonstrated that a well-balanced diet, rich in antioxidants and essential fatty acids will help maintain youthful skin.
Natural Moisturizers
The best method for instantly improving the look and feel of skin is the use of all natural moisturizers. The key ingredients to look for are fatty acids (coconut oil, almond oil, jojoba oil and olive oil), emollient ceramides (shea butter, cocoa butter, beeswax, and squalene), and cholesterol (lanolin extracts).
So what is the bottom line? A healthy diet including antioxidants and essential fatty acids, avoiding excessive exposure and the daily use of all natural moisturizers will do much more for your skin than drinking gallons of water.
Remember to love your skin and feed it well!
​